【Youth Scout】
Sayat Asatryan
Director and producer of the Encinitas Ballet (CA)
Former principal dancer of the Moscow Kremlin Ballet Russia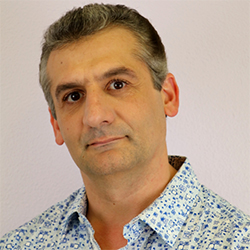 Sayat Asatryan was born in Yerevan , Armenia and trained in Russia at the Voronezh Ballet Academy and Vaganova Ballet Academy. In 1998 he joined Moscow Kremlin Ballet where he performed principal roles in Don Quixote, Swan Lake, The Nutcracker, Makbeth, Giselle, Sleeping Beauty. He worked with the most renowned choreographers and teachers such as Vladimir Vasiliev and Ekaterina Maximova ( Bolshoi Ballet) Andrei Petrov ( Kremlin Ballet) , etc., touring internationally in South America, Europe, Japan, France, Egypt, Italy, China, Italy ,Mexico and U.S. In 1999 he moved to the United States where he continues perform, teach and stage full-length classical ballets combining youth ballet stars with live orchestra. His choreography was described by critics as "terrific" and "monumental". He holds Master Degree in Dance and Arts, and completed Certified Performing Arts Executive program from University of New Orleans focused on the management aspects of performing arts tour booking and presenting. Currently, he passes on his exceptional technique and artistry to his students at the Encinitas Ballet Academy in the United States. He believes in that ballet is an international language and a mode of communication and it crosses national boundaries and has become a medium for cross -cultural understanding.

※The best performer chosen by Sayat Asatryan will be given special awards – 100,000 JPY, invitation for participating the performance in CA, full travel and scholarship for summer course and cultural program visiting city of San Diego, CA.